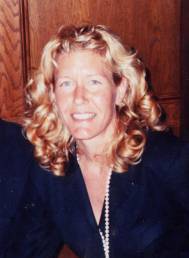 Louise Evelyn Gold
7828 W 81st Street
Playa del Rey, CA 90293
USA
(310) 822-4533
Email: louise@optimal.org
My business objective is to work as a controller/manager in a start-up venture as an equity partner. I would handle all aspects of the finance department and provide timely, accurate and intelligent financial information. My end goal is to increase company profitability through optimization of financial systems and reporting. Industries that I am particularly interested in are construction management, future technologies, health/fitness, and biotechnology.
You can view my C.V. here: Louise Evelyn Gold, C.P.A.
My most passionate hobby is running. Through this sport, I have discovered numerous abilities and traits about myself. I began running after a diagnosis of very high blood pressure at age 23. The attached link chronicles my running career and high/lowlights.
Another top interest is health and anti-aging. I have been on a modified caloric restriction regimen since spring 1999. My weight has not declined very much; my body fat percentage has. I discuss my own experience with this diet here.
You can also review my before and after blood tests results here.